Have the peace of mind that you are working with experts, who pride themselves on the level of service and professionalism that is prevalent in any assignment we embark on:
Professional and dedicated investigators
Ex-military officers who have a high level of practical experience within the field
Complete discretion
A specialized range of investigation services
A private investigator who is patient and sensitive to your needs
Private investigation services throughout Latin America, Canada, Europe and USA
A dedicated team producing a reliable and thorough investigation service
Contact us in total confidence and we will advise you on the best possible answers to your situation. We guarantee that we will help and support you throughout your investigation.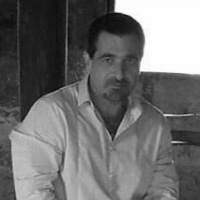 Arthur Mitinian T. grew up in Tbilisi, Georgia, in a military family, so he naturally followed his father's footsteps to join the Georgian Special Operations Forces (GSOF).
Read More »